In this series celebrating our 30th anniversary, we look back at some of the past stars of our catalogue photoshoots and ask: where are they now? Bob McLachlan has been an outdoor traveller since he left school. His first shoot with Kathmandu was 20 years ago.
---
Bob remembers when Kathmandu started. Before that, he even had a coat made by Alps Sports — the outdoor business Kathmandu founder Jan Cameron started in Christchurch in 1972.
"Kathmandu came in when I was at the tail end of school. The first thing I bought was a piece of Polypro. I thought Polypro was awesome because back then I used to wear woollen singlets in the outdoors."
He remembers Kathmandu as being "gear for everyone" — not just a market of high-end trampers or alpine people.
"My favourite piece of kit was a thing called a Windstopper and I've still got it. I used to wear it for everything. I wore a base-layer of Polypro and then this Windstopper shell. I used to wear it for biking, hiking, tramping — everything."
30 years of adventure
Bob left school at 16 and went travelling. "I've always travelled since. Until about 10 years ago, my life was pretty much travelling around the the world — and travelling with outdoor gear. Kathmandu changed the way I looked at outdoor clothing and travel clothing, with gear that could do more than one thing."
Bob became part of the Kathmandu story more than 20 years ago, when he did his first photoshoot through Colorado in and old Volkswagen Combi van. They went rafting and kayaking and hiking.
"It felt then like we were young and keen and just after a little bit of gear — we'd do a shoot and have a great adventure."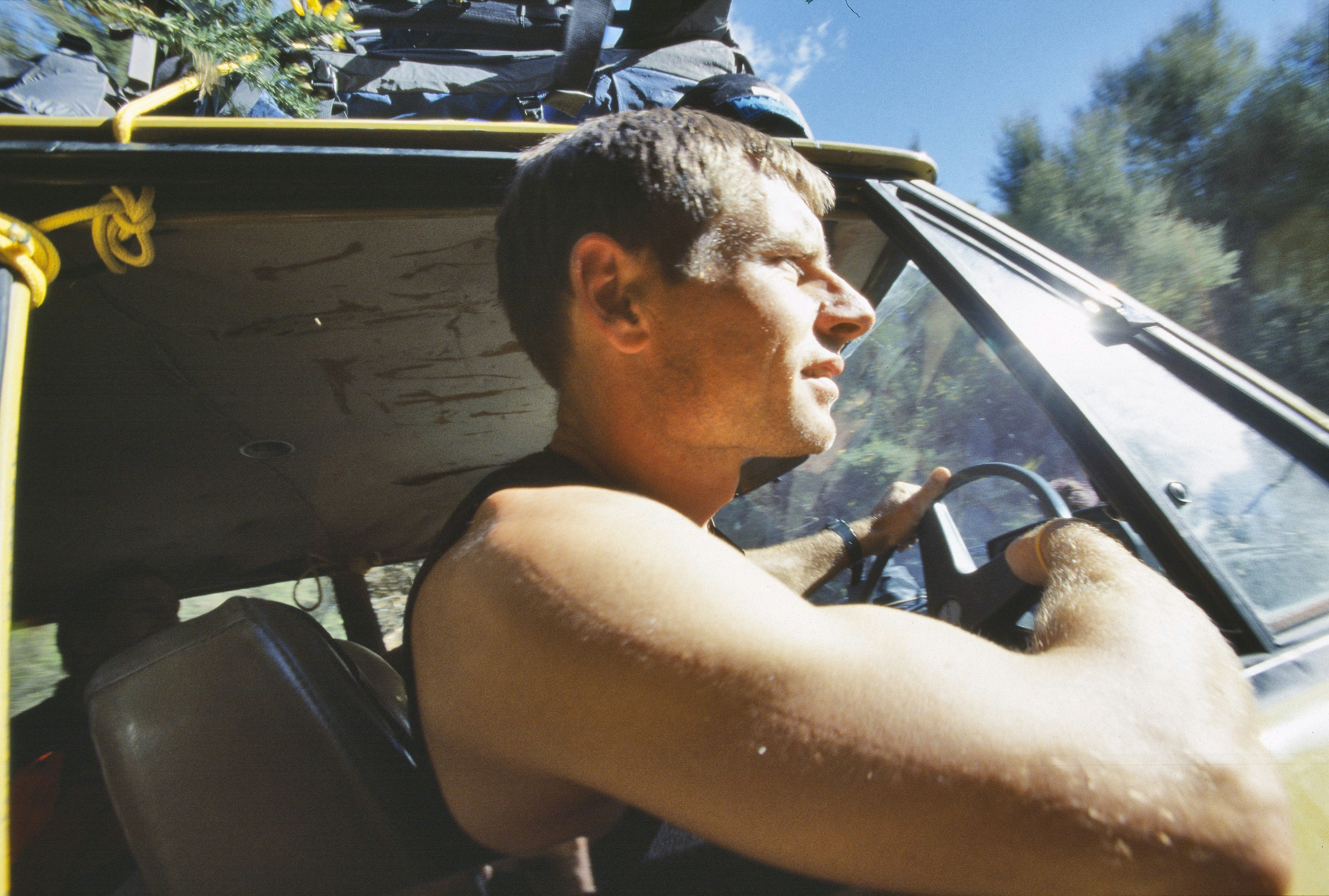 Life-changing experience
In 2007, Bob joined a crew on a trip to the Northern Territory. "That last shoot changed my life a lot. I met a girl on that shoot and now we have two kids and a business together."
Bob remembers the spectacular, amazing scenery. "These shoots, they're not just in front of the camera. It's a journey. You're sort of like a big family the whole way through and you get quite a bond."
"I think that family feel about the shoots is what I love. It makes it a real privilege to come out here and we have a great deal of fun and I think that really shows in the photos. And I think that is what Kathmandu is about — people having a great time doing what they love doing."
Where is he now?
Now based in Wanaka, New Zealand, Bob is winding back his career as a professional multisport racer. He and his partner Cat Pattison have launched an adventure planning and outdoor guiding business, Best Foot Forward NZ.
Looking back, Bob says travel helps you learn a lot about yourself and what's important in life. "And then there's the amazing fun and amazing adventures. A lot of stuff crops up that you don't plan — and that's the essence of life, living off the cuff."
Want to become a member? Sign up for Summit Club today.
---