We're Chris (Tofes) and Antony (Ant), and we're the Wounded Pelicans. We're two 24-year-old guys with big dreams to tackle some tough events with an aim to inspire others to get out of their comfort zone.
---
In the past, our focus every weekend was to see how intoxicated we could get. After spiralling into a rabbit hole of mental struggles, the partying made things much worse. So it was time to make health a main priority.
Safe to say, it worked out for the best! Last year we completed more than 40 endurance events to raise $20,000 for cancer research and awareness — no joke we were doing more than one a fortnight! Here's a few things that helped us push ourselves.
Find your niche
We like to challenge ourselves with some messed up events, showing that two normal guys can do it — Ant is a concreter and Chris is a mechanical designer. Running tough events is a new passion that we enjoy.
In 2016 our events ranged from half marathons, full marathons, ultramarathon (100 km+), triathlons, stand-up paddle boarding, the infamous Kokoda Trail, and even a 24 hour treadmill challenge.
This year has included running down Mount Everest — the world's highest ultramarathon — for Cystic Fibrosis, 48 hours in an altitude chamber for youth mental health, and running 100km while carrying 25L of water to raise money for Thankyou (that's us in the photo in the Thankyou office with their founder).
Which brings us to our next bit of advice...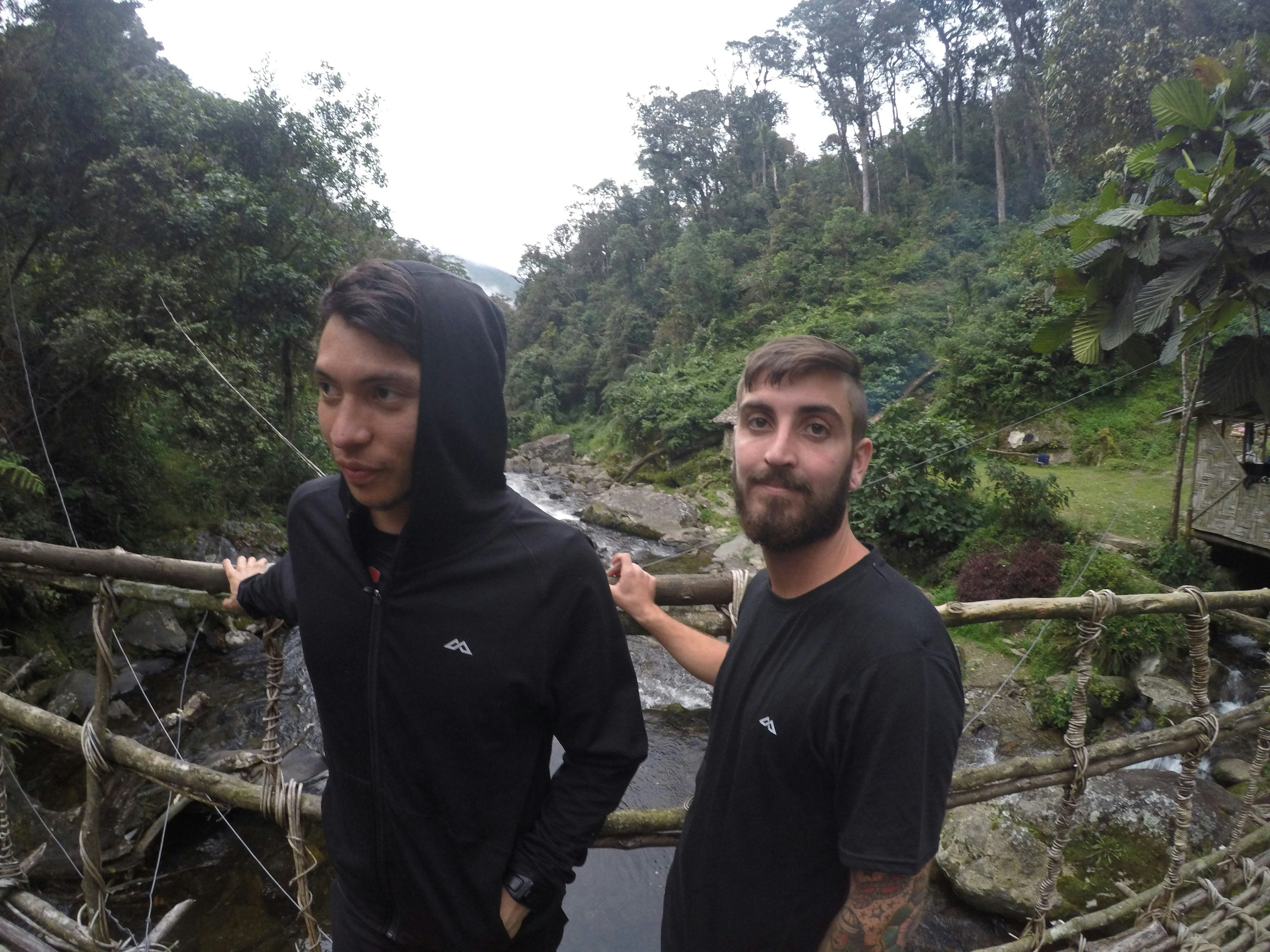 Find a reason bigger than you
Our aim is to pick a different charity every year. We just want to make a difference.
Our first extreme event of the year involved running around a 400 metre track for 24 hours — we knew how monotonous and repetitive it would be, and several times we were in agony from being on the feet for that long.
But because we were doing this for someone else, we knew we had to continue on no matter how adversarial it would be. And how did it feel finishing? A myriad of emotion. Mainly relieved and ecstatic that we did it.
This year we have a particular interest in youth. Young people are our future creators and innovators. We believe the resilience and gratitude that we've developed through various endurance events are invaluable skills for anyone. We want to encourage more young people to develop these skills for a successful future.
Know that you're not alone
When we started out, it was just us. But we've been fortunate enough to develop a small yet growing team along the way. Having a videographer and event assistant as well as friends from the community crewing us really takes a great deal of stress off of us.
If you're undertaking a physical challenge, remember that you're only in competition with yourself — don't focus on anyone else's personal best and remember that you aren't alone. There are tons of similar people in the same boat (which is a great way to make friends).
Every event we do together has a team-like mentality. If one is feeling weathered than the other, then we'll stick together to get the other one through. That includes helping other runners get to the finish line.
Our life lessons so far
Someone will always have it 10 times tougher than you.
Doing things for others (gratitude) is one of the best feelings ever.
If someone says it's impossible, don't listen to them.
---
---