Responsible Down Standard certification is an important part of our work towards making sure animals are treated ethically. But we also want to connect directly with the farms. We've visited and talked about animal welfare with every one of our down processors in China and Taiwan.
In October 2015, Textile R&D and Responsible Materials Manager Manu Rastogi travelled to Lu'an, China to investigate the supply chain of our high–end 800 fill power goose down. He visited farms, slaughterhouses, agents and processors to better understand the real–life challenges they face.
---
I took a train from Shanghai to Lu'an, Anhui, China to visit our white geese farms, where the 800 fill power white goose down used in the XT Ultralight Down Jacket comes from.
In this region, the birds are mostly owned by families and sold to many different small slaughterhouses in the region.
In most villages, the birds spend their days roaming around. They spend most of their time near the waterways that often run through the middle of the village.
The animals had free access to food and water, lots of space to move around and a sheltered barn or enclosure to spend the night in.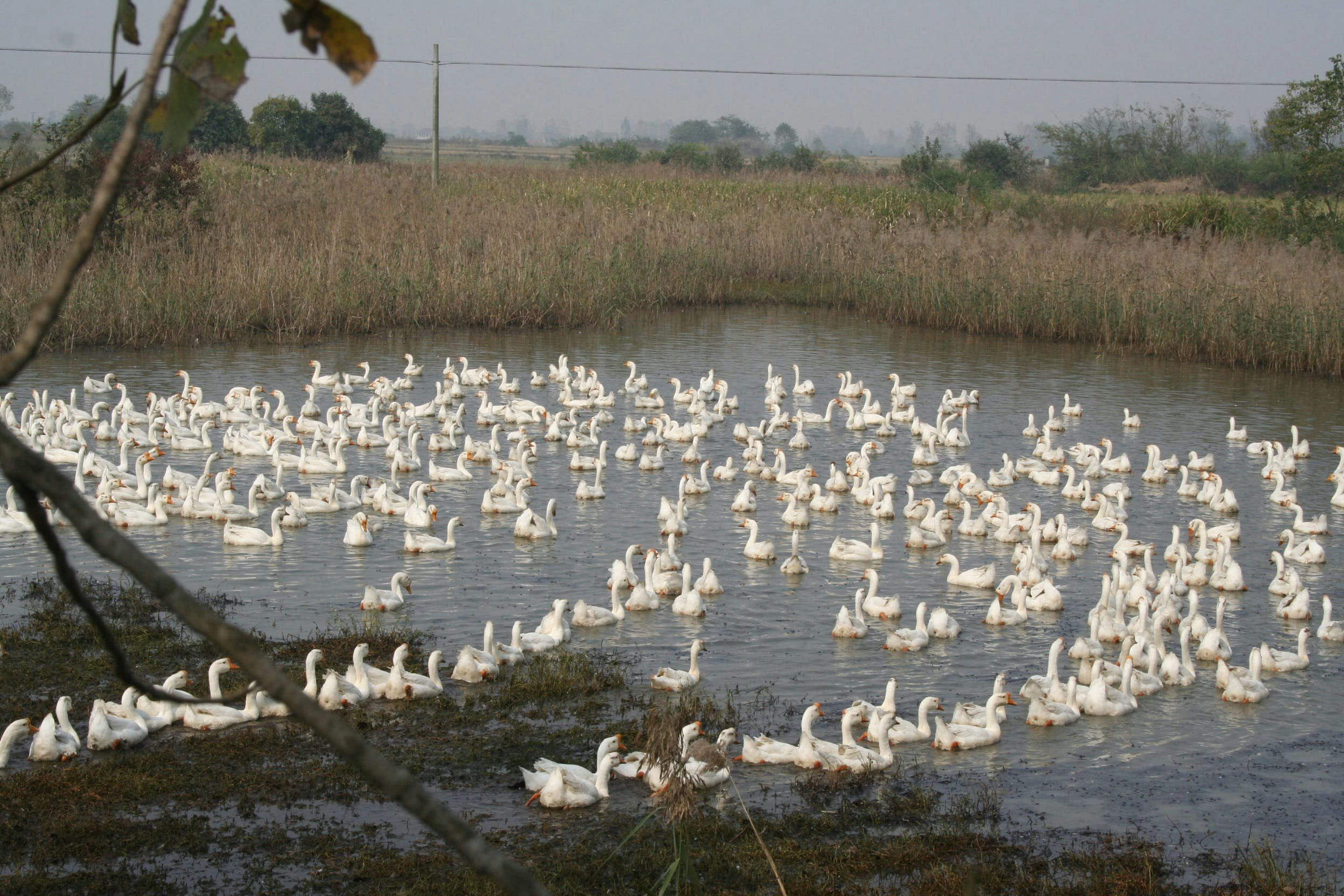 After the farm visit, we went to the slaughterhouse that these geese are normally transported to. These slaughterhouses slaughter the birds and deliver the meat to local markets, while the down and feather material is usually dried in the sun and then packed into bags for sale.
As a vegetarian, this was a difficult part of the trip for me, but goose is a very common meal in this part of the world. In fact, close to 90% of the value of a bird is in the meat, and, at best, 10% of the bird's value is in the feather and down. This means there is not a lot of financial motivation for many of the farmers and slaughterhouses to do the extra work required for a down standard certification.
I think we need more pressure and involvement from the meat industry and other major users of down – from the bedding, furniture and hospitality industries.
This was a very insightful journey that highlighted some of the challenges that Kathmandu and the wider outdoor industry are also facing.
At the farm level, the highest grade of education was just 6th grade while at the slaughterhouses, it was 12th grade. They don't possess any computer skills whatsoever. Excel and other spreadsheet tools are completely foreign to them. It is difficult to explain to the farmers and slaughterhouses the importance of animal welfare and the need for higher levels of record keeping.
It's not that these farms or slaughterhouses are live–plucking or force–feeding. The challenge is to convince them that the extra work and record keeping is necessary.
Anhui Province, China
---