Long haul flights can be a drag – but you can improve your comfort levels, stay fresh and keep warm with these helpful tips.
---
Merino – the greatest thing since sliced bread
Wearing the same clothes for an extended period of time – with no access to showers – will make most us feel a little crusty. But shirts made of merino wool are naturally odour resistant. You'll keep the whiff at bay and feel fresher for longer.
Merino is also:
Stretchy – its fine fibres will stretch with your body as you move.
A temperature regulator – you can experience a plethora of conditions while you're travelling, from freezing cold airplanes to suffocating humidity on the tarmac.
Merino's breathability means it can release warmth to cool you down, and keep you warm when it's cold – so you don't have to peel off every layer.
A merino cardigan is a great addition if you're travelling somewhere warmer and need your top layer to pack down into your luggage. It's particularly useful because it offers odour resistance and superb warmth – especially when layered over another merino shirt.
Socks – the right fit for flying
Some of us suffer from swollen feet and ankles, and some of us can't stand wearing shoes for that long. If your shoes are coming off, make sure you've got a pair of socks to maximise your comfort – and the comfort of your fellow passengers.
Look for:
Fleece Socks – for breathable and warm, slipper-like comfort.
Merino socks – for warm and odour resistant, super-soft insulation.
Compression socks – to help combat deep vein thrombosis (DVT).
If you suffer from swollen feet and ankles, chat to a medical professional about your best option.
Travel pants – comfy and adaptable
Jeans are great, but they come with limits. They're slow to dry, uncomfortable to sit in for a long time, and a poor choice if you're keen to do some physical activities during your trip. They're also pretty heavy, so if you're wearing your luggage on your back, you might want to skip them altogether.
Instead, look for a decent pair of travel pants. Something versatile and adaptable that can offer you:
An elasticated or loose waistband – comfort is key for napping, and there's nothing worse than having denim cutting into your hip when you're trying to sleep.
Stretch or a loose fit – you'll want to keep your blood circulating to lessen the chances of DVT.
Warmth – it gets cold up there!
A tailored look – you'll get more wear out of a pair of pants you can wear on a plane, on a bike and at the pub.
Camouflage – the chances of spillage is high on a long haul flight, especially during turbulence, meal times and if you're travelling with small, messy people. Dark or black pants can help cover up any accidents.
It's also 'nice to have' a pair of travel pants with water repellency, just in case you do spill your drink.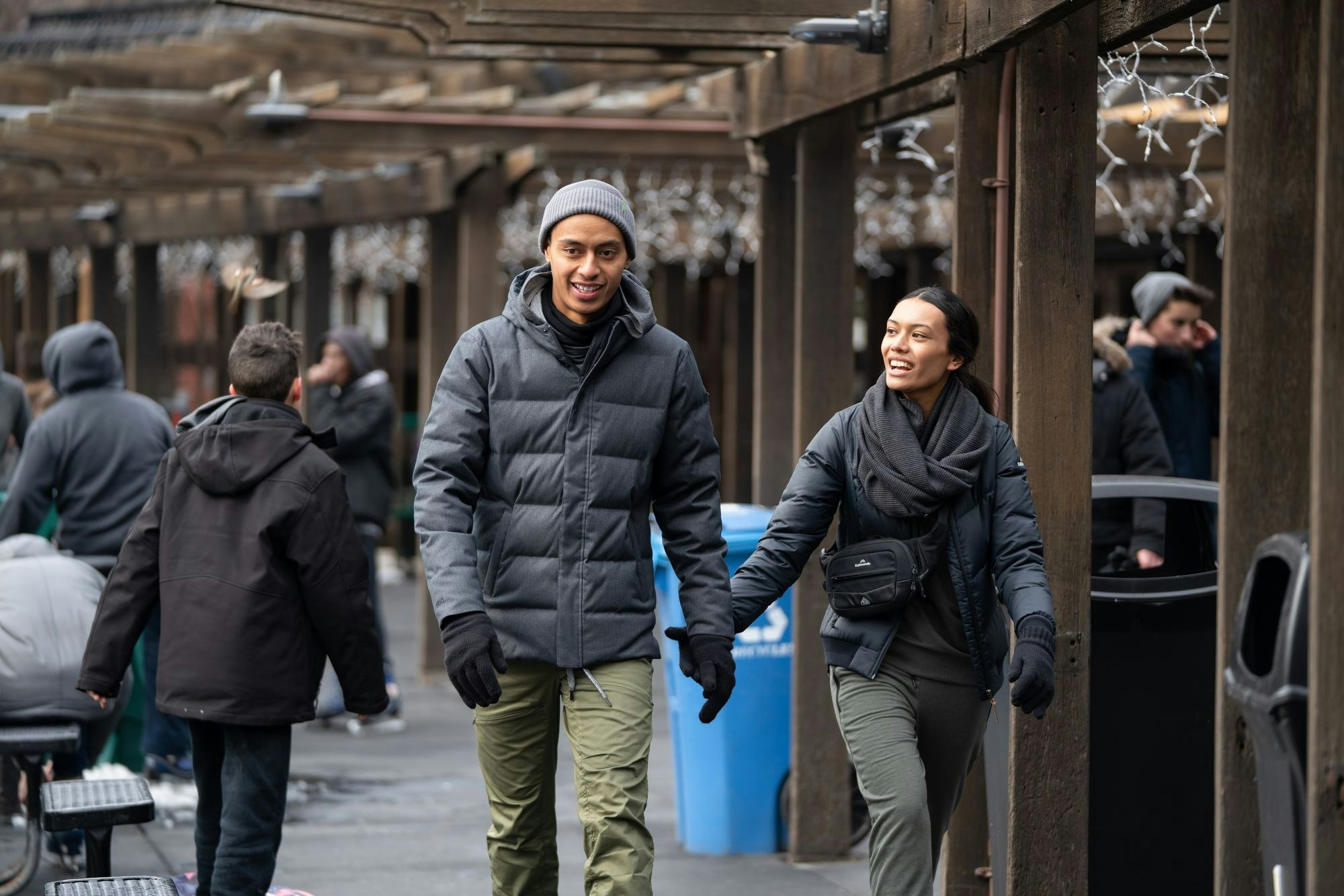 Outer layer – warmth when you need it
Long haul flights can get seriously cold. But depending on the length of your flight, the age of your plane and the cabin pressure, the temperature can also be wildly unpredictable.
The best way to prepare is to dress in layers you can easily remove, but will still keep you warm when you need it.
Our stylish and functional Federate Range has been purposely designed to enhance your travel. Check out the range before jumping on your next long hauler.