Travel as a career: is it right for you?
Kathmandu ambassadors Alesha and Jarryd are professional photographers, writers and founders of adventure travel blog NOMADasaurus. They've been exploring the world together since 2008, searching for culture and adventure in off-the-beaten-path destinations.
---
We have the best job in the world. Really.
Being professional travel bloggers and content creators, we literally get paid to travel, take photos, make videos and write stories about our experiences. One week we could be hiking in the mountains of Tajikistan and the next we might be eating fresh sushi in Japan.
Of course, there is a lot more to it than that. On our social media and website, it appears as though we are living the dream. And to be honest, our life does feel like a dream. But just like everything you see on the internet, there's more to the story than what appears on the surface.
We receive emails and messages every single day from people wanting to quit their jobs and travel the world. They want to know how to do it, where to start, and what it is really like to be a professional traveller.
Travelling the world is a gift that we hope everybody has the chance to experience once in their lives, and for those that want to take it a step further, finding a career that allows you to travel is quite incredible. But before you look at our Instagram and decide that it's time to hand your resignation in tomorrow, we want to share with you what it's really like being a professional traveller.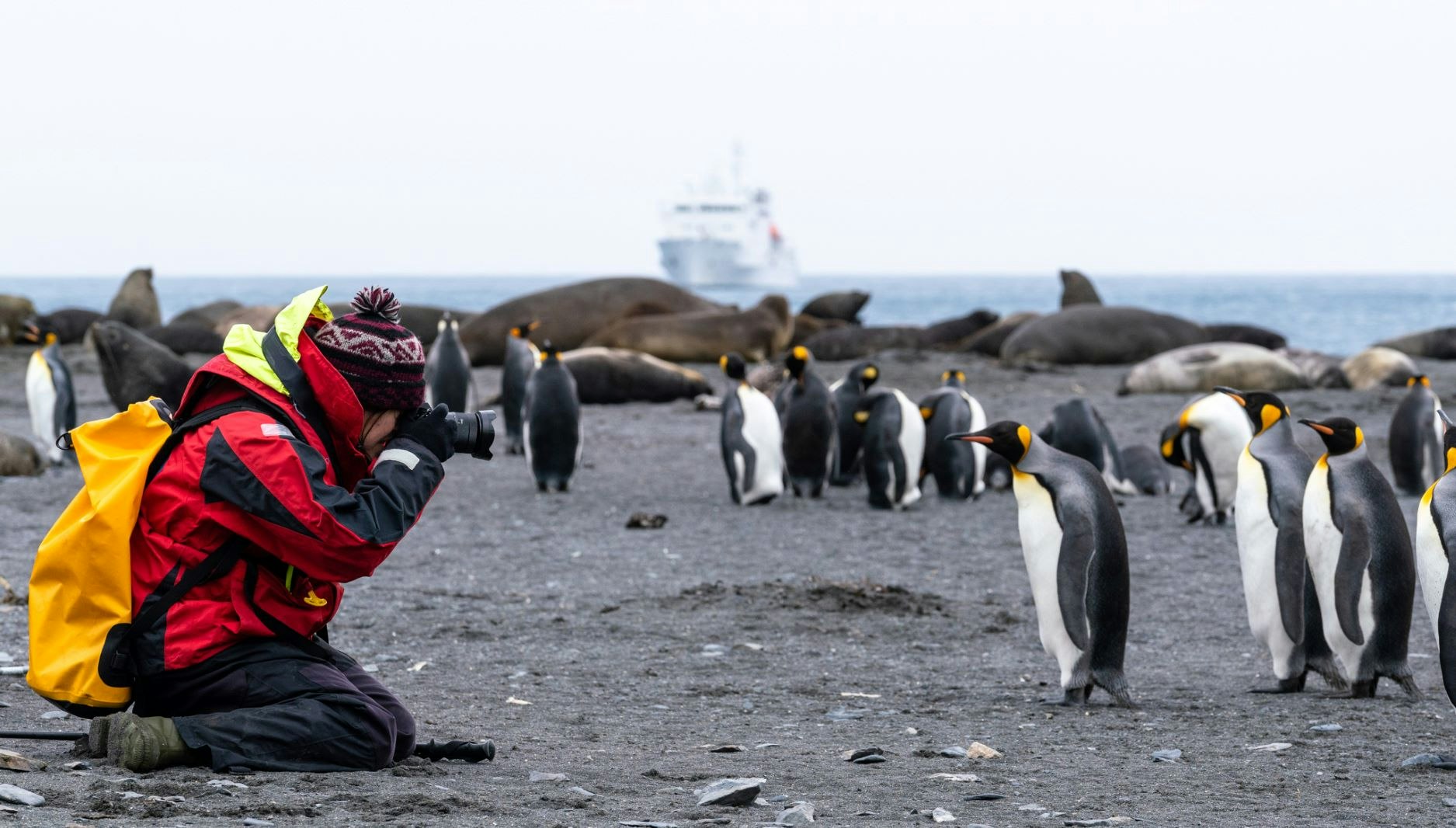 Establishing the right motivations
The first thing we want to talk about when it comes to being a professional traveller is the motivations that pushed us to lead this life.
We weren't born into wealth or come from an extraordinary background. We are just average Aussies, coming from average Aussie families. But both of us had a desire to travel the world from a young age.
Once we were in our 20s we acquired working holiday visas for Canada and moved over to be ski bums with a few thousand dollars tucked away in our savings accounts. We immediately fell in love with the opportunity to explore a new place and started travelling more and more whenever we could. We picked up whatever work we could find, from being lift operators to bartenders to construction workers to hotel cleaners. Anything to give us enough money to keep travelling.
It was on a local bus in Mexico in 2012 when we both realised we wanted to keep travelling for as long as possible. That's when we came up with the idea of NOMADasaurus, and a year later we launched the site to document our experiences. The goal was to stay on the road as long as possible, rather than settle down, buy a house and have 2.5 kids (not that there's anything wrong with that).
If this sounds like you, then you already have the same motivations that we did when we started making travel a career.
The motivation should come from curiosity and the desire to see the world, not to get rich or try and prove a point to anybody. If you've never travelled before, try and do a trip or two first to see if this lifestyle is for you before you quit your job. Many people find that after a few months they start to get homesick, or grow tired of the uncertainty of it. It's best to be 100% sure this is what you want before you commit to it.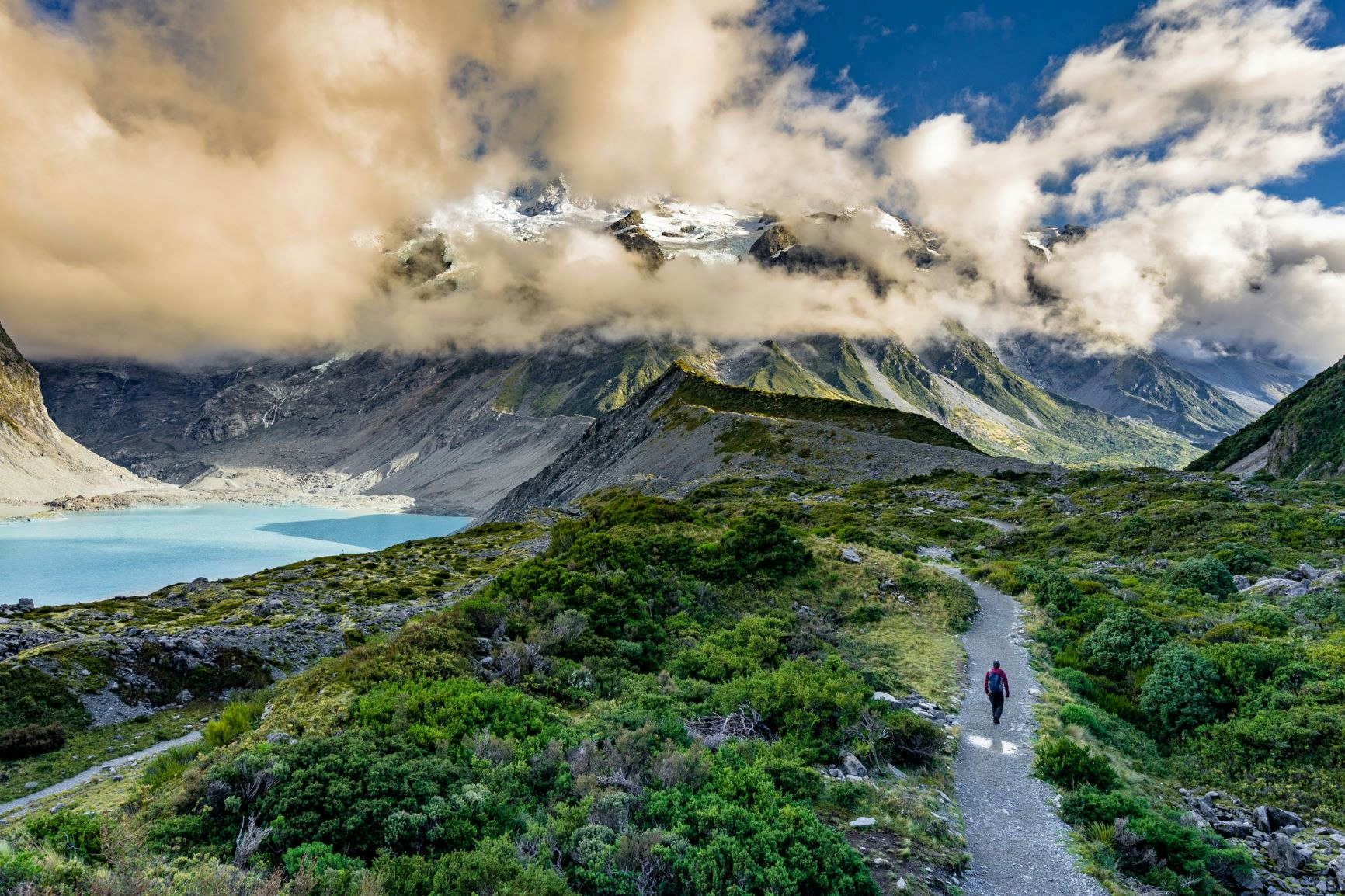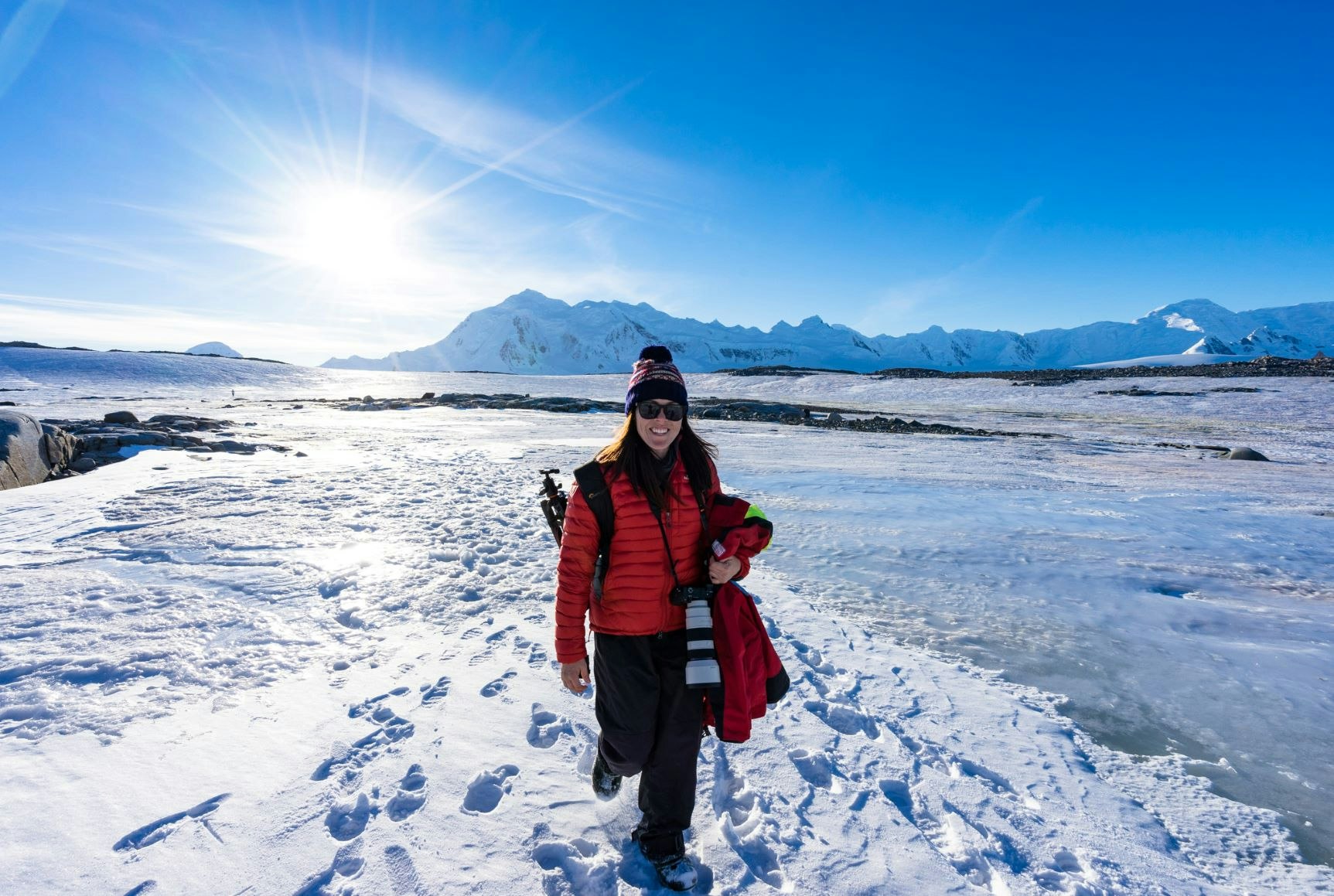 The challenges of travel as a source of income
So is travelling as a career nothing but cocktails by the pool and taking a quick phone snap of your 'office' every day for Instagram?
Of course not.
When your job revolves around travel you still end up with stress, worries, sleepless nights and long days just like at any other job. This is especially the case if you are a freelancer or work for yourself, where you are never sure when the next paycheque might come in.
If you're not living as an ex-pat (where you move to a new country and set up a home rather than actually travelling full time), then simple things that you take for granted when you live at home can become draining. One major challenge we've found is the lack of having consistent friends and a community around us. The age-old saying of 'you don't know what you have until it's gone' is true. This is why being a professional traveller on your own can be even harder than with a partner.
Another concern can be the stress of constantly having to plan logistics around long transport, booking accommodation, navigating visas, fumbling with foreign languages, etc. These things are a novelty when you're on holiday. When you do it every day for years on end, it becomes very tiresome.
Travel also offers a diminishing return on your investment. When you first start off, everything is new and exciting. Each country you visit quickly becomes your favourite, and you never get tired of sightseeing. When you've been on the road for a decade, it gets harder and harder to be impressed or get excited about things. And yet the cost of travel never drops, and soon you might find yourself burnt out.
That being said, you will never hear us complaining about our jobs, and we can't imagine going back to a 'normal' life any time soon. These are just the challenges of travelling as a career you should know about before you decide to commit fully to it.
There are clear and life-changing rewards
This is where the joys of being a professional traveller really become clear, because the truth is that despite the challenges, there is no greater feeling than having complete freedom to go where you want, when you want, and make an income doing it.
The rewards of travelling for a job are endless, and if you're anything like us, you'll find yourself getting constantly excited about every new destination you hear a traveller talk about.
The benefit that is most obvious is that you have the chance to explore a whole range of different places, opening up your eyes to unique cultures, fascinating histories and mind-blowing landscapes.
Also, the more you travel, the larger variety of places you'll end up seeing, as you seek to visit a place you haven't been before. When you go on your first overseas vacation, New Zealand, Indonesia or the USA might be at the top of your list. But when you're pushing close to 50 countries, you start to get curious about some of the lesser-known spots. Next thing you know you're backpacking through West Africa, or on a trekking expedition in Central Asia.
Perhaps the greatest reward of travelling for a living is that, as cliche as it sounds, you become 'worldly'. You develop a greater understanding of how people live, have constant interactions with foreign cultures, and discover the true value of time and money. This, in turn, makes you appreciate what you have in life so much more.
Our tips for turning travel into a career
If you've made it this far and still feel as though this kind of lifestyle sounds like it could be for you, then we have a few tips and ideas to help you get on the path to travelling as a job.
The good news is that you don't need to be some kind of tech guru, world-class photographer or have a chill boss that is happy for you to work remotely in order to start a life on the road. There are hundreds of different jobs you can do that allow you to travel, and we have listed some of our favourite ways to make money when travelling. You can teach English as a foreign language, work in a hostel, volunteer on farms, or even crew on a yacht. The limit really is your imagination if you're willing to do something new (we've met doctors and engineers who plant trees overseas just to live a different lifestyle for a while).
Once the seed has been planted, we recommend saving up some extra cash to help cover your costs in case you find yourself between jobs, and to help you get established when you land in a new place. The worst thing you can do is buy a one-way ticket to a foreign country, get off the plane with zero money in your pocket, and pray you'll find work that day.
Keep in mind that even though it might feel like you are on one giant holiday at first, you still have to work to make an income. Be aware that you are going to need to put in the hours at whatever you do in order to keep the money flowing, and probably more hours (if you are freelancing) than you would in any regular job back at home.
Finding a job that lets you travel can be the greatest experience you'll ever have, even if it's for minimum wage for just a few months. Don't be afraid to give it a go if it's something you're passionate to try. And if you ever need some more tips or inspiration, get in touch and we'll point you in the right direction.
Happy travels.
---
Find packing solutions for your next adventure...
---