Multiple countries, varying weather and countless adventures – the world's your oyster, but pack space is at a premium. What you need is lightweight, packable travel gear so you can do more with less.
Here are our top ten travel accessories that really won't weigh you down on the road to adventure.
---
1. A packaway backpack
The Pocket Tote offers you not one – but two bags – and it packs down small. Convert it into a tote for an instant beach or shopping bag, or transform it into a handy daypack for your last-minute bike, hike or sightseeing escapades.
4. A lightweight insulated jacket
In a cool place one week and a hot one the next? You'll need a jacket that can keep you warm when you need it, but stays out of the way when you don't.
Our women's and men's Lawrence Insulated Jackets are ideal for changeable weather and they pack down into their own pillows to save you space on the road.
5. Packable rain trousers
You can't control the weather, but you can come prepared. The Pocket-it Rain Trousers are small enough to pop into your daypack – so you can keep dry in those brief, unexpected showers.
6. A pair of travel socks
When you don't want too much sock, the latest MerinoLINK Travel Light Socks will sneak into your travel pack without any dramas. You'll find them ideal for complementing your sneakers.
7. A very thin wallet
For a simple, discreet wallet that'll protect you from digital skimming, grab the Slimline RFIDtech Wallet. Slip it into your pocket and you'll barely feel it's there.
8. A tiny towel
Towels are necessary staples, especially if you're staying in hostels or backpacking. Claim back your pack with a compact Microfibre Towel that doesn't scrimp on absorbency.
9. An ultralight packing cell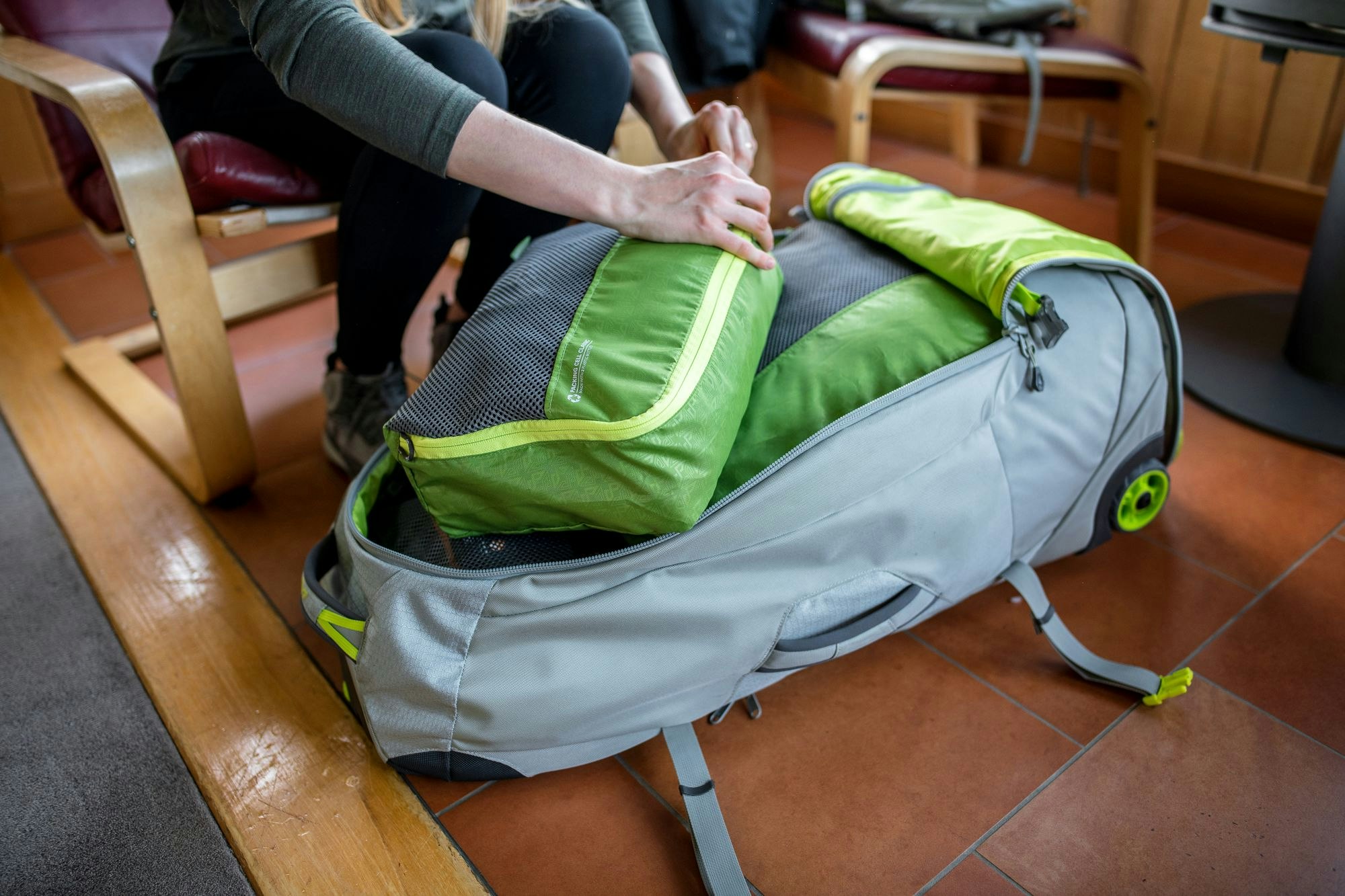 Keep your pack organised and structured with our lightest cells to date, like this Ultralight Packing Cell. Save on time and access your essentials without unpacking your entire bag.
10. A space-saving toiletry bag
Our Kit Lite Toiletry Bag will take up so little space, you'll hardly know it's there. It's your ideal case for all your toiletry items when travelling.