If you could only take one jacket on your next adventure, which would you choose? The answer largely depends on what activity you'll be doing and what the weather conditions will be.
---
How to choose a winter coat
If you'll be outdoors in cold to freezing conditions, choosing a down jacket is your best option.
Down is nature's best insulator, providing exceptional warmth and breathability. A down jacket keeps you warm by trapping body heat and preventing it from diffusing into the cold air around you.
The performance of down fill is measured by fill power (learn more about fill power here). The numbers 550, 600, 750, for example, refer to the fill's quality. Fill power is measured by the number of cubic inches that one ounce of down occupies in a climate-controlled test cylinder.
The more volume occupied by the down, the greater the amount of air trapped and the greater the insulation generated. A down jacket's construction, such as the size of the baffles, also impacts your jacket's insulation capabilities.
Choosing a down jacket is your best option if you want serious protection from the cold. Down jackets are ideal companions when commuting and travelling as they don't require you to layer up, but do the job of keeping you warm so that you can quickly take them off once you get to work or into a heated environment.
Cold and wet conditions
If the conditions you'll be venturing in will be cold and wet, down may not be your best option. Instead, opt for synthetic fill or water-repellent down.
Synthetic fill is designed to replicate the qualities of down, but has the added benefit of being more resistant to moisture and being able to dry faster.
Synthetic fill jackets can be a more affordable alternative to down and are naturally hypoallergenic. Learn more about our Heli Thermore jacket, which uses ecodown - a synthetic alternative to natural down fill.
A jacket for wet conditions
If you need to keep dry, a lightweight waterproof rain jacket will provide the best protection in extreme conditions. Most rain jackets have no lining, so in cold conditions it's best to wear them over a fleece or merino mid layer.
Your best option: Gore-tex or softshell
GORE-TEX® is a reliable waterproof, breathable and durable fabric that will protect you from a sudden downpour. The material is ideal for your everyday commute as well as your more active pursuits.
A jacket for sweaty conditions
If you'll be physically exerting yourself, you'll need a jacket that's highly breathable and, ideally, moisture wicking too - so you don't feel hot and clammy.
Should your activity require a lot of body movement, like climbing, you'll need a jacket that's stretchy and flexible and allows a full range of motion.
A fleece jacket is an excellent choice for physical activity as it provides lightweight warmth, is highly breathable and moisture wicking. Most are stretchy too, with our more technical options providing a full range of motion.
In mild conditions you can wear it over a technical shirt or singlet. In colder or wet conditions, layer a flexible, breathable insulation or waterproof jacket over the top.
If you'll be carrying a hiking pack or climbing mountains, you'll also need a jacket that's designed to be extremely durable.
The XT Series is our technical range that features durable and abrasion resistant fabric.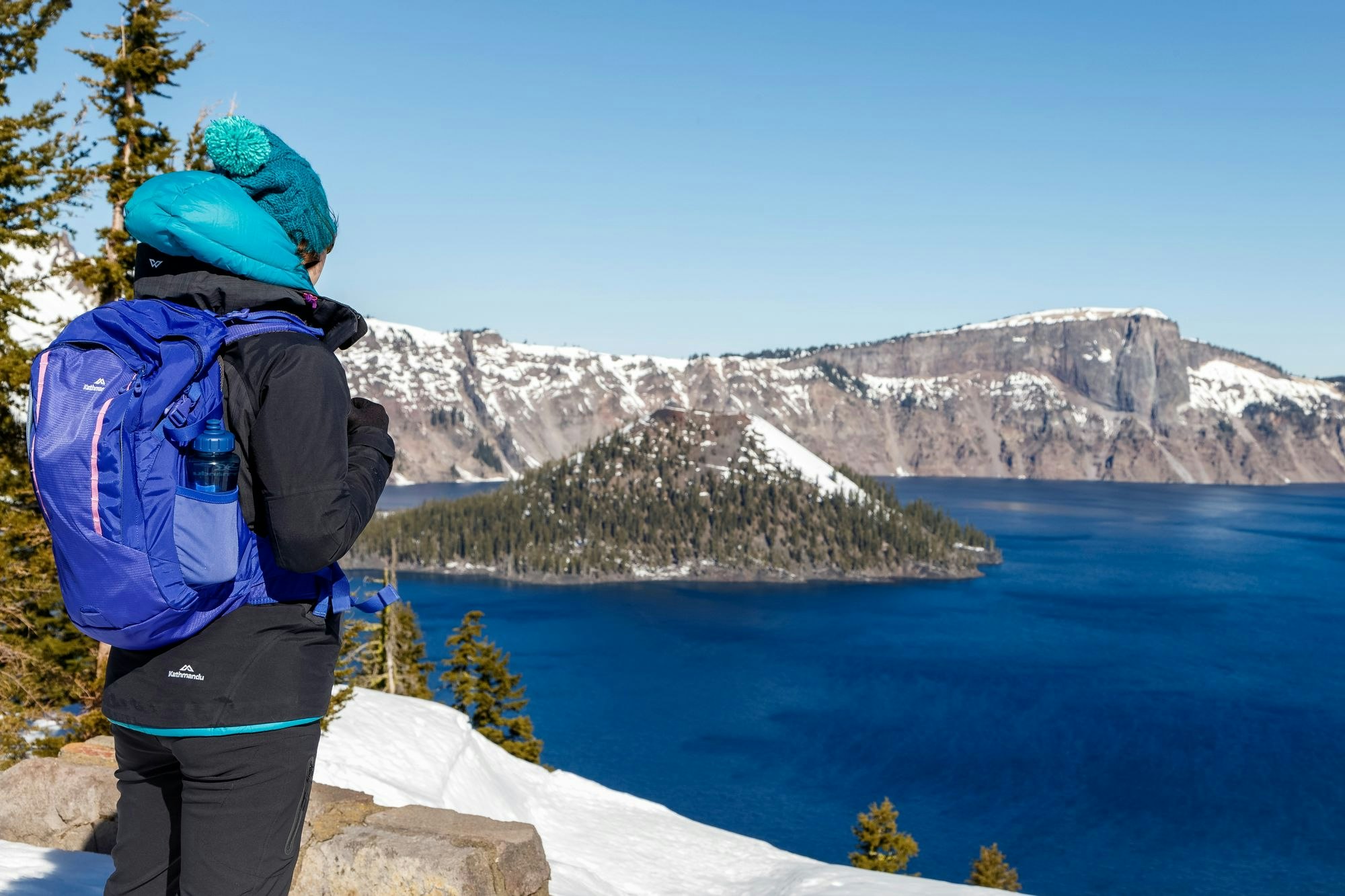 A jacket for when you're on the move
About to embark on a backpacking adventure? You'll want a jacket that's easy to carry and pack. Look for a jacket with added travel features like a special passport or electronics pocket for added convenience. A hood is great for when you want to catch a few z's in transit.
Your best option: Federate
Whether you need fleece, down or rainwear, choose options that are designed to be compact and lightweight. The Federate Collection is a great option for urban travel — designed with these features in mind.
---
Choosing a jacket can seem daunting, but Kathmandu's range of jackets are designed and tested in New Zealand to cater to a range of activities, requirements and temperatures. Whether you're choosing a winter coat or wondering how to choose a jacket for a hike in the Andes, we aim to provide you with the answers and the jacket for the job.
---