How to choose a down jacket
Down is nature's best insulator. It provides exceptional warmth and is incredibly lightweight and breathable. It can also be compressed down to a compact size, making it great for travel.
Down jackets are designed in a wide range of styles for many different activities. Here are three key factors to consider when purchasing the best down jacket for your needs.
Warmth & down fill power
Down keeps you warm by trapping body heat and preventing it from diffusing into the cold air around you. The performance of down fill is measured by 'fill power'. The numbers 550, 600, 800, for example, refer to the fill's quality, not the amount of fill in the down jacket as is commonly thought.
Fill power is measured by the number of cubic inches that one ounce of down occupies in a climate-controlled test cylinder. The more volume occupied by the down, the greater the amount of air trapped and the greater the insulation generated.
Water-resistance & waterproofing
Down loses its ability to insulate when it gets wet (and once wet it can be slow to dry). Luckily, down jackets can come with in-built solutions.
On the move:
Depending on your needs, there are a few different options. For travel, the Benmore 5-in-1 comes with a removable NGX rain jacket that easily slips on and off the inner down jacket. Ideal if you get caught in a light shower to protect the insulating properties of your down jacket.
For every day use, go for a down jacket with durable water repellency (DWR). The Pertex® shell fabrics that we use in all of our down jackets and vests are treated with a DWR finish which helps to bead water in light rain.
How to wash a down jacket
Choosing the weight of your down jacket
Down is naturally light and fluffy, which makes it highly compressible and easy to pack for travel and outdoor adventures.
Fill weight in a down product (i.e. jackets and sleeping bags) relates to the amount of down in your gear, as opposed to fill power, which indicates the extent to which down clusters can trap air to keep you warm.
Light down jackets are more compressible and make sense if you're climbing, trekking or on the move. A light down jacket is also an ideal travel companion, especially if you're backpacking across multiple climates.
On the other hand, heavier down jackets are great for less demanding pursuits and can be more durable. If weight is an important factor to you, understanding down fill power in a bit more detail will help you make the right choice.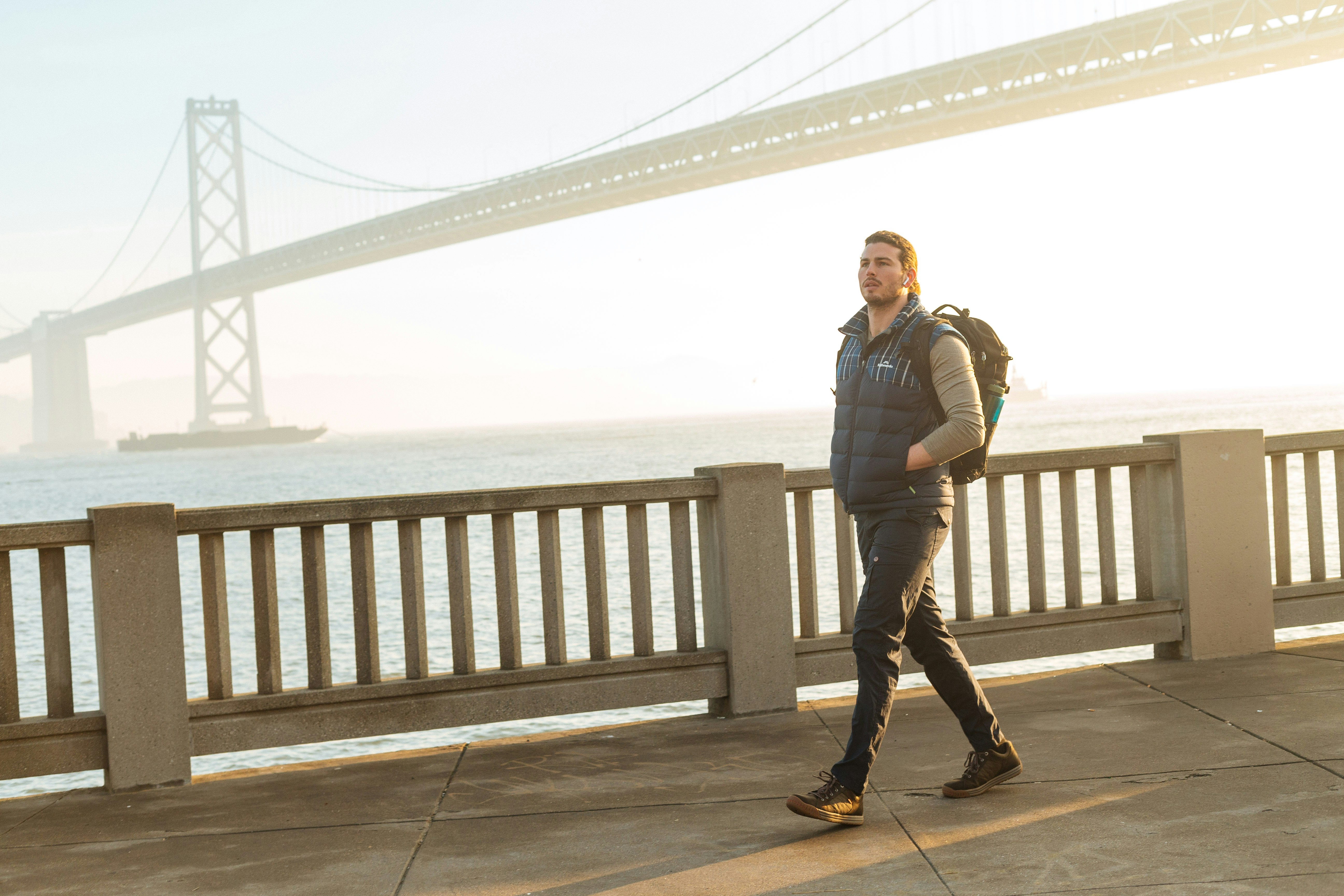 Down vs synthetic down
There are no wrong answers when it comes to choosing between synthetic down and regular down. It often simply comes down to an individual's tastes, what they want to get out of the jacket, and how they want to approach the care of their jacket.
Synthetic down is generally quicker to dry while also drying more evenly than regular down. However, it can't quite compete with regular down when it comes to insulation value. If you are heading out into sub-zero alpine regions, regular down is the best choice for its insulation value. If you are travelling, synthetic down may be a great option as it can be packed away regularly without damaging the fibres like regular compression of down can risk doing.
Our synthetic down is also made from 100% recycled polyester. Supporting this initiative helps us to reach our 2020 goal of recycling 10 million water bottles into our gear.
If you want to know more, learn about our Thermore Ecodown, a synthetic alternative to down.
---
Browse down jackets for your next adventure