It's no secret that Aussies love their winter sports, and every year hundreds of thousands of visitors head to the slopes on the east coast to get their skiing and snowboarding fix.
---
Australia isn't famous for its ski resorts, but that isn't because the quality isn't there. With world class resorts in the Snowy Mountains and Victorian Alps offering fun and challenging terrain, as well as plenty of mellow runs for kids and adults to learn on, a ski holiday in Australia is an amazing experience for the whole family.
If you're wondering where to go for the best skiing in Australia, don't miss this list to help you plan your next winter vacation.
The Best Skiing in New South Wales
The ski resorts of New South Wales are all located in the Snowy Mountains, a short drive south of Canberra and close to the Victorian border.
The closest town to use as a base for ski trips in New South Wales is Jindabyne, a trendy and vibrant village on the edge of Lake Jindabyne and filled with great bars and places to stay.
Thredbo Ski Resort
Thredbo is home to the longest runs and highest vertical drop in the country, which makes it a perfect winter destination for those looking to push their abilities to the limits.
With a consistent fall line, fast black and blue runs and a gentle beginner area, Thredbo is the place where thousands of Australians have learnt to ski, then quickly progressed their skills.
What makes Thredbo hugely popular isn't just the skiing though. Here you'll find a plethora of other activities to fill your days, such as snowshoeing and tobogganing, and you can also enjoy a meal and a drink at the Eagle's Nest, the highest restaurant in Australia. The alpine village at Thredbo is also fantastic, so you can sleep, eat and party right there on the mountain.
If you're looking for access to some of the best backcountry skiing in the Snowy Mountains, Thredbo is an excellent base, with steep and deep turns waiting outside of the resort. Just make sure you have and know how to use avalanche rescue equipment and always ski with a buddy.
For a real leg-burning experience back inside the resort, tackle the 5km long Village Trail, Australia's longest ski run.
Skiable Terrain: 480 hectares
Number of Runs: 53
Number of Lifts: 14
Beginner Terrain: 16%
Intermediate Terrain: 67%
Advanced Terrain: 17%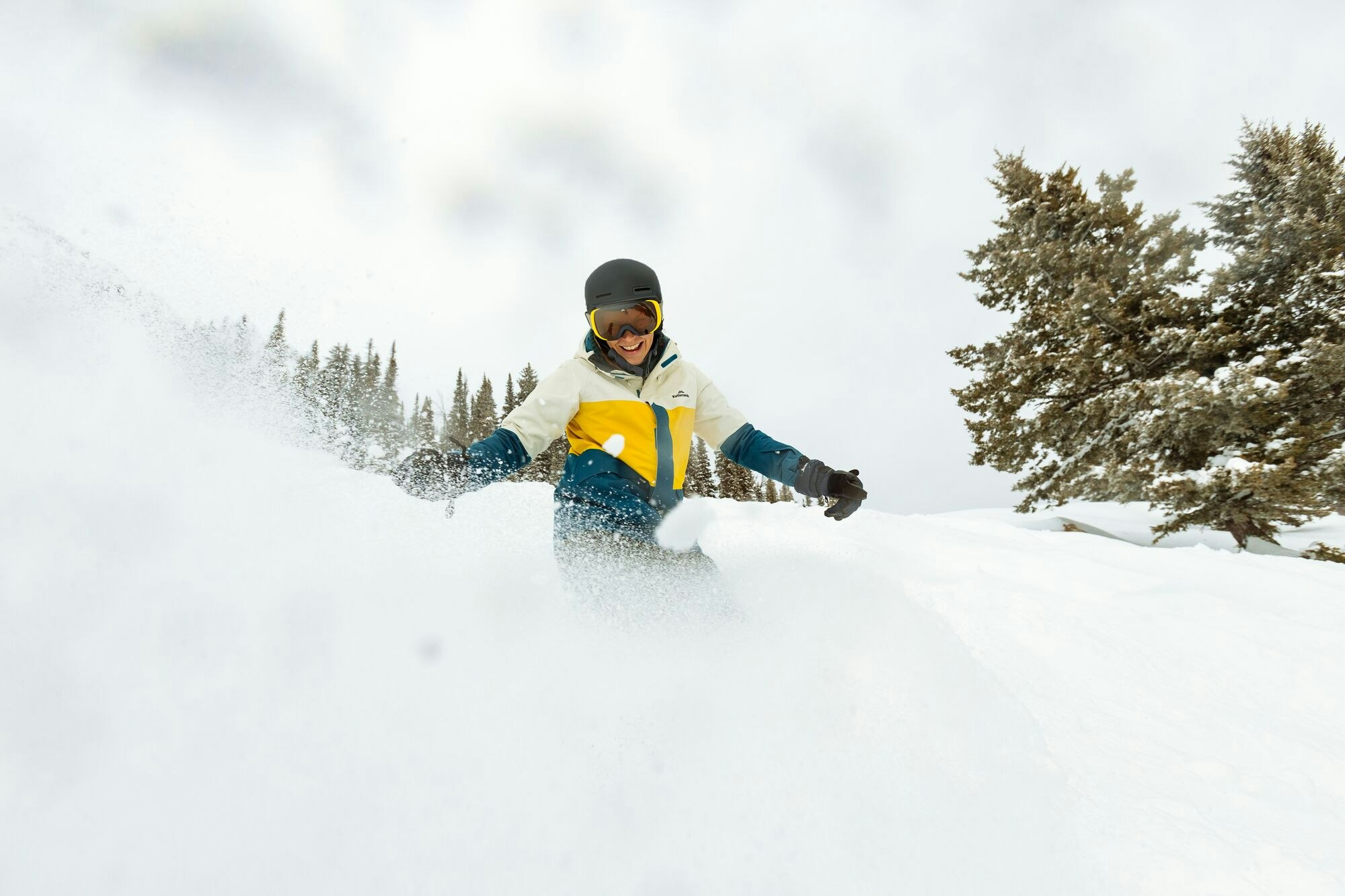 Perisher Ski Resort
Perishers encompasses four different ski areas making it not only Australia's largest ski resort, but the largest in the Southern Hemisphere. With so many options, Perisher is guaranteed to have terrain to satisfy shredders of all levels.
Owned by Vail Resorts, one of the biggest ski resort management companies in the United States, Perisher has really utilised its massive size to ensure that no matter the conditions, visitors will never run out of things to do.
The 47 lifts perfectly link the seven mountains, and with 133 marked trails you can come back year after year and keep finding new turns. At night the lights turn on over the slopes, so you can maximise your ski hours.
If you need a break from carving downhill, Perisher has an excellent cross-country skiing network of trails, and the 'Ski Tube' lets you leave the car at the accommodation and get around while avoiding snowy roads.
Perisher also has five world-class freestyle terrain parks, so those looking to get sendy will have no problem finding jumps, jibs or rails to keep their progression up.
If you are visiting Perisher, the best place to stay is in Jindabyne, as there isn't much of an alpine village here
Skiable Terrain: 1245 hectares
Number of Runs: 133
Number of Lifts: 47
Beginner Terrain: 22%
Intermediate Terrain: 60%
Advanced Terrain: 18%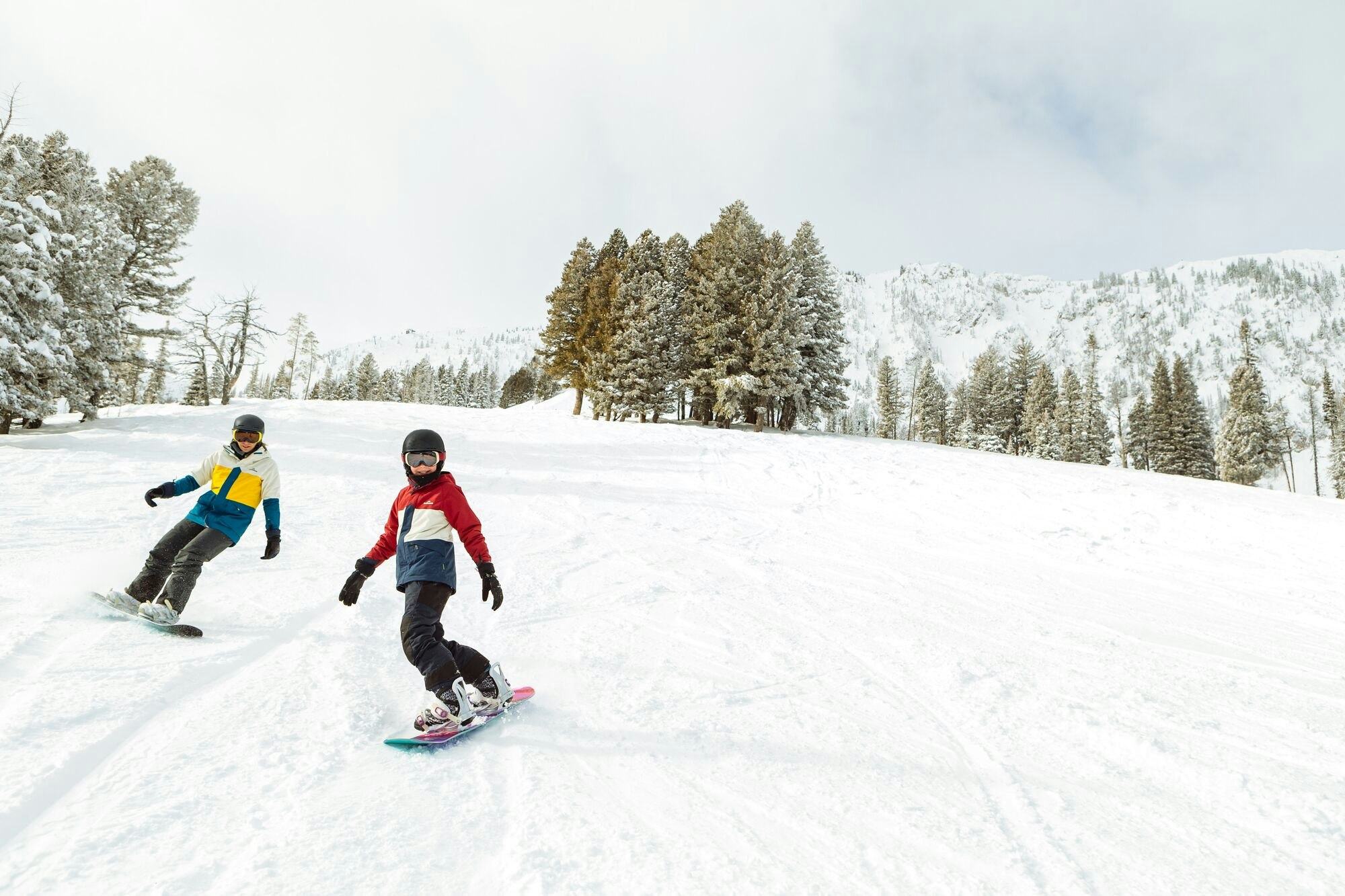 Charlotte's Pass Ski Resort
If you prefer your skiing and snowboarding without the crowds, then check out Charlotte's Pass Ski Resort, boasting a relaxed, boutique atmosphere with only five runs and a relatively small 50 hectares of skiable terrain.
The big appeal for Charlotte's Pass isn't just that it's Australia's highest ski resort with the lowest point being 1765m (that means reliable snowfall). What makes Charlotte's Pass so unique is there are no roads into the resort. The only way to get there is to take the Ski Tube from Perisher, then take a ride in a snow buggy the rest of the way into the Kosciuszko National Park.
This limited access results in far fewer visitors each season. It does mean that people who put the effort in though are rewarded with empty slopes during the day and a quaint alpine village to enjoy at night.
Skiable Terrain: 50 hectares
Number of Runs: 24
Number of Lifts: 5
Beginner Terrain: 33%
Intermediate Terrain: 29%
Advanced Terrain: 38%
Selwyn Snow Resort
Skiing in Australia is notoriously expensive, but Selwyn Snow Resort is doing their best to make snow sports accessible to everybody.
Known for being an amazing beginner destination, Selwyn Snow Resort is also one of the cheapest places to ski or snowboard in the country, with season passes only costing $599 a year.
It's a relatively small hill compared to the mammoth Perisher or nearby Thredbo, but if you are searching for a place to take your young kids on their first winter vacation, without having to deal with huge crowds, Selwyn is the place to be.
Skiable Terrain: 45 hectares
Number of Runs: 15
Number of Lifts: 11
Beginner Terrain: 40%
Intermediate Terrain: 48%
Advanced Terrain: 12%
The Best Skiing in Victoria
While New South Wales has the big-name ski resorts in Australia, south of the border in Victoria is known for having more challenging terrain and quicker access from a major city (Melbourne).
Mount Buller Ski Resort
Mount Buller has the largest network of lifts in Victoria, and the best accessibility of any ski resort in the country, making it immensely popular for snow lovers of all ages.
Beginners and intermediate riders will love the north side of Mount Buller, which has a lot of fun green and blue runs. Experts will want to drop into the southern side of the hill, where there's some of Australia's best double black diamond runs.
The village is huge, with over 7000 beds available, making Mount Buller an excellent place to come and stay for a weekend, or longer. There's no shortage of nightlife options either. From restaurants to bars and even some spas to kick back in after a hard day's skiing, it really is a round-the-clock destination.
Skiable Terrain: 300 hectares
Number of Runs: 80
Number of Lifts: 22
Beginner Terrain: 20%
Intermediate Terrain: 45%
Advanced Terrain: 35%
Mount Hotham Ski Resort
Those looking for arguably the best ski terrain in Australia need to head to Mount Hotham, home to the highest ski resort in Victoria and expert runs that will get even the best riders' hearts pumping.
Mount Hotham has the highest average snowfall in the state, with around three metres of the white stuff dropping every winter. Match that with the steepest double black diamond runs in Australia, and you can imagine what kind of turns to expect when carving down the Alps.
It's not just experienced skiers and riders that will fall in love with Mount Hotham though. There's a great network of beginner and intermediate terrain as well, making it fun for the whole family, and some other unique activities such as dog sledding to enjoy.
One thing that makes Mount Hotham really unique as well is that the village is actually at the top of the resort rather than the bottom. That means you can expect to find some of the country's best alpine views right from your hotel room.
Skiable Terrain: 320 hectares
Number of Runs: 72
Number of Lifts: 14
Beginner Terrain: 20%
Intermediate Terrain: 40%
Advanced Terrain: 40%
Falls Creek Ski Resort
The biggest ski resort by area in all of Victoria, Falls Creek is the place to be for intermediate skiers and snowboarders who want to maximise their variety of runs, no matter how many times they've visited.
What Falls Creek lacks in expert terrain, it makes up for with fun green and blue runs, making it the perfect place for newer riders to come and progress their skills. If you'd rather try something different, you can make the most of over 65km of cross-country ski trails, which are absolutely free to access.
There's plenty of accommodation options as well, with many of them being ski in/ski out.
Skiable Terrain: 450 hectares
Number of Runs: 92
Number of Lifts: 14
Beginner Terrain: 17%
Intermediate Terrain: 60%
Advanced Terrain: 23%
Mount Baw Baw Ski Resort
Mount Baw Baw is the closest downhill resort to Melbourne, being only 2.5 hours away from the city, making it the perfect place for people who want to squeeze in a day's skiing without needing to fork out for accommodation on the mountain.
With 30 hectares of mellow terrain, Mount Baw Baw is small yet perfect for beginners of all ages. While the majority of Victorian skiers head to Buller, Hotham or Falls Creek, Mount Baw Baw remains quiet, especially during the week. That means you can forget about having to line up for the lifts and instead focus on getting as many laps in as possible.
There's also dog sledding and snowshoeing activities available, so if you're looking to hang up the ski boots for a day or two, you'll find lots of other great things to do in Mount Baw Baw.
Skiable Terrain: 30 hectares
Number of Runs: 24
Number of Lifts: 7
Beginner Terrain: 25%
Intermediate Terrain: 64%
Advanced Terrain: 11%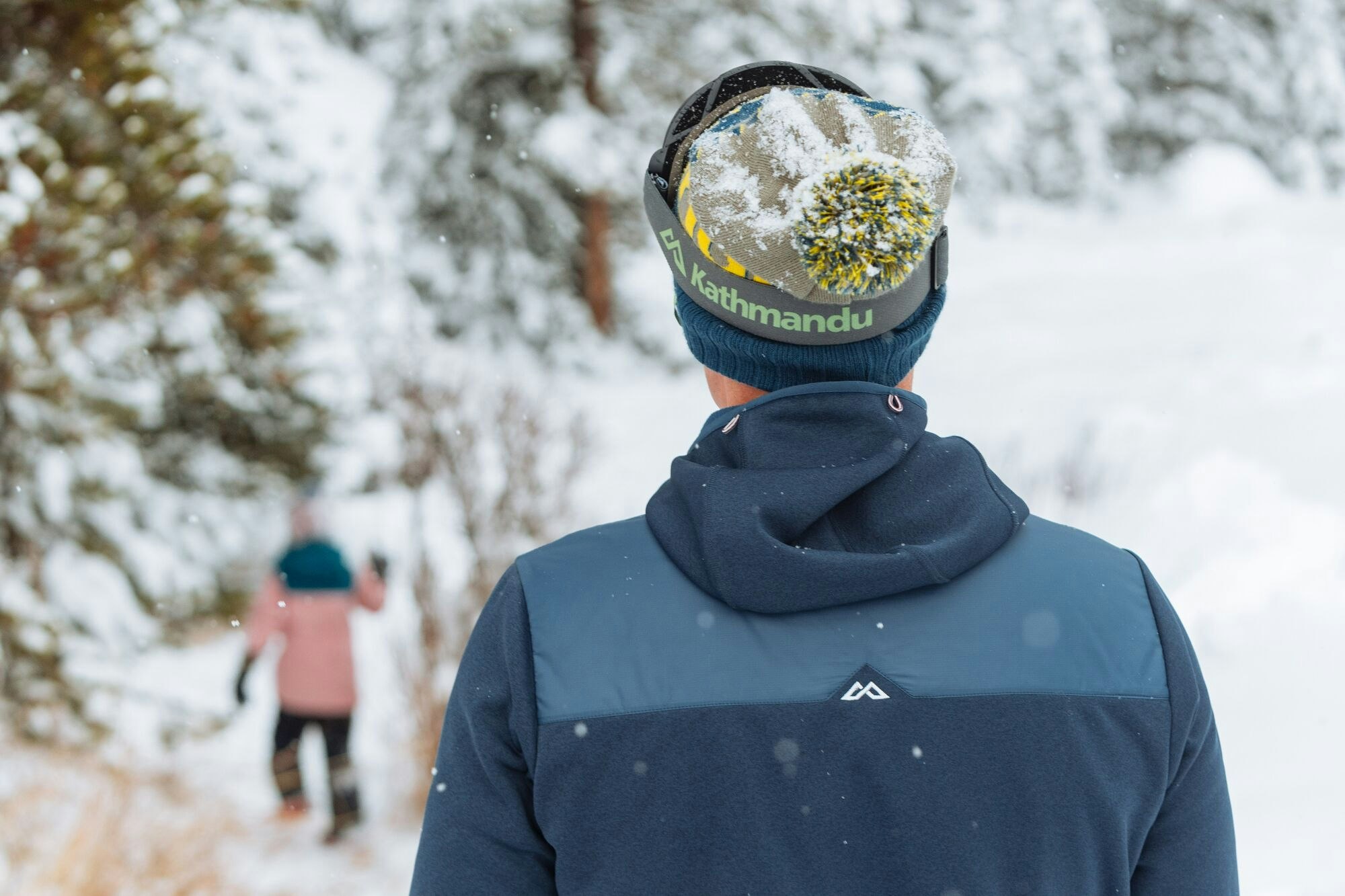 SplitFest Down Under
No list of the best skiing in Australia would be complete without mentioning the purely fantastic SplitFest Down Under event, which happens every August.
If you're a snowboarder or ski tourer that has spent their time carving up the best slopes in New Zealand, Canada or Europe and have backcountry experience, SplitFest is Australia's best winter experience.
For three days the country's best splitboarders and tourers get together to explore untouched lines, big cliffs and deep powder out in the backcountry of the Snowy Mountains.
It's completely free to take part, but be warned that this isn't an event for just anybody. You must have completed avalanche rescue training, have the proper equipment and be able to make responsible decisions in the mountains. If this sounds like you though, there's no better way to enjoy the best backcountry riding in Australia.
Get ready to do more this winter. Tick off everything you need from the ski trip packing list for better adventures in the snow.
---